FHP Heat Pump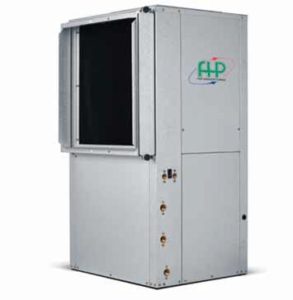 Product Details
As a leading manufacturer of environmentally friendly technology, we focus on reducing of CO2 emissions while building environmental awareness. Our ambition is to enhance the quality of life with solutions that are innovative, efficient and beneficial for the environment and for the end-user. Our leading market position is guided by a long-term perspective with profitable growth in mind.The Florida Heat Pump FHP/BOSCH heat pump air conditioner consists of models that are cost-effective and specially designed for residential applications. They meet the requirements of the Department of Energy as far as operational and energy efficiency is concerned. The features that characterize these water source heat pumps include:
Energy Efficiency
The ratio of input to output of the Florida Heat Pump FHP/BOSCH models is very impressive. FHP Heat Pump consume very little energy but they give an output that is commendable thereby making them appropriate for residential use. The level of comfort that they bring into the indoor environment cannot be compared to the expense that homeowners incur in energy bills.
Galvanized Steel Cabinets
The FHP heat pump units are encased in galvanized steel cabinets that protect them from external elements that may physically interfere with their operation. Debris and any other particles are barred from coming into contact with the internal components of the heat pump. What this means is that these units do not require frequent repair and maintenance exercises. This reduces maintenance costs.
Copper/Aluminum Fins Evaporator Coils
The FHP Heat pump evaporator coil which is an integral component of the heat pump consists of copper hairpins with aluminium fins that increase the thermal conductivity. Copper and aluminium do not rust even when exposed to moist conditions and this helps in enhancing the longevity of the evaporator coils.
Floating Base Pan
The Florida Heat Pump FHP/BOSCH systems have an elevated base pan that provides excellent water drainage. This prevents clogging of water in the system that may ultimately damage it. In addition, the elevated base pan also helps in keeping the coil away from any sort of debris that may collect inside the heat pump unit.
 Quiet Operation
These FHP heat pump systems are designed to offer the quietest possible operation in residential environments. The condensing units operate at levels as low as 56 dB(A) while the indoor units operate at low levels of up to 22 dB(A). This is especially important in spaces that require minimal disruption if any such as bedrooms. Because of this quiet operation, you can place these systems even near rooftop amenities without worrying about the degree of noise interference.
½ Dual Density Fiber Insulation
The fiberglass insulation that lines the Florida Heat Pump FHP/BOSCH systems reduces thermal transfer and makes the units much more efficient. This insulation also reduces any sound transmissions generated by mechanical vibration of the unit thereby enhancing quieter operations.
Water Coil and Evaporator Coil Freeze Protection
The Florida Heat Pump FHP/BOSCH system has a freeze protection control which is a control designed to safeguard the heat pump coil from freezing. This is important because even during winter, the heat pump will be able to function well without any incidence of coil freeze up.
The Florida Heat Pump FHP/BOSCH series has the following heat pump models:
FHP Heat Pump Model #: SV0181VTCFLTPDA 1.5 TON WATER SOURCED HEAT PUMP LEFT/RIGHT RETURN
FHP Heat Pump Model #: SV0241VTCFLTPDA 2 TON WATER SOURCED HEAT PUMP LEFT/RIGHT RETURN
FHP Heat Pump Model #: SV0301VTCFLTPDA 2.5 TON WATER SOURCED HEAT PUMP LEFT/RIGHT RETURN
FHP Heat Pump Model #: SV0361VTCFLTPDA 3 TON WATER SOURCED HEAT PUMP LEFT/RIGHT RETURN
FHP Heat Pump Model #: SV0421VTCFLTPDA 3.5 TON WATER SOURCED HEAT PUMP LEFT/RIGHT RETURN
FHP Heat Pump Model #: SV0481VTCFLTPDA 4 TON WATER SOURCED HEAT PUMP LEFT/RIGHT RETURN
FHP Heat Pump Model #: SV0601VTCFLTPDA 5 TON WATER SOURCED HEAT PUMP LEFT/RIGHT RETURN