Ductwork
Ductwork Miami, FL

In need of air ductwork in Miami? Florida Cooling Air Conditioning is here to help you!
Consulting with an HVAC professional will help improve the quality of your air and prevent diseases that may harm your health. As a property owner, you need to make sure that everything associated with your air conditioning unit is running smoothly and, as a result, and at times, that entitles the help of professionals. Our company offers ductwork in Miami as well as replacement services including duct cleaning services. We must be aware that one of the most important aspects your air conditioning unit is the ductwork that belongs to the A/C unit.
Ductwork Maintenance
Throughout the course of time your ductwork may suffer wear and tear. There are countless signs that indicate that your ductwork needs service, for example, there may be instances where there is inefficient cooling and heating that may be caused by holes or leaks on the ductwork. At times, you may hear noises and you may associate with your outdoor A/C unit but in reality, it is the ductwork that is damaged or is in need of maintenance. One of the easiest ways you may detect if there is an issue with your current ductwork is a reoccurring increasing monthly energy bill.
Contact Our Ductwork Specialists
Contact us today to schedule your ductwork in Miami whether it may be replacements, new installations or simply conduct an evaluation of your current equipment.  
Florida Cooling Air Conditioning, Inc. is your go-to company for ductwork and air conditioning service in Miami!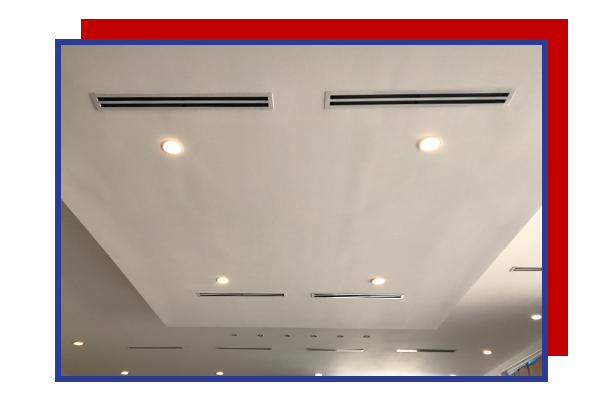 Ductwork Near You!
Miami

Miami Lakes

Miami Gardens

North Miami

Miami Beach

Olympia Heights

South Miami

Miami Springs

Key Largo

Marathon

Cutler Ridge

Cutler Bay

Coral Gables

Hollywood

Hialeah

Doral

Aventura

Key Biscayne

Golden Beach

Tavernier

North Miami Beach

Kendall

Miramar

Downtown Miami

Ft. Lauderdale

Homestead

Kendale Lakes

Florida Keys

Islamorada